Prince William Sound: An Alaskan Vacation Destination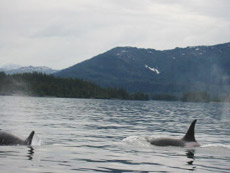 Prince William Sound is one of the brightest jewels of the South Central Alaska Pacific coastline. The sound is a massive indentation into the coast range that otherwise rings the Gulf of Alaska coast. It is protected from the Pacific by Montague and Hinchinbrook islands, but is still broad enough to have a big water feel to the open parts in the center.
Breathtaking Scenery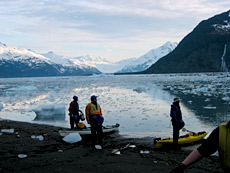 Mountains rise steeply out of the sound, creating beautiful fjords and endless opportunities for exploration and recreation. There are many protected areas for boaters along its 3,000 miles of coastline.
Several glaciers terminate in Prince William Sound tidewater. These are impressive at any time but spectacular when they calve, with large waves and showers of shattered ice.
Off the Beaten Path
Just five communities are located on the sound: Whittier, Valdez, Cordova, Chenega and Tatitlek. The latter two can be reached only by boat or small aircraft, and are largely inhabited by descendents of the Alaska Native populations that historically lived in this area. Whittier and Valdez can be reached from the main Alaska road system. Cordova has a limited road system, but can only be reached by air.
Much of the sound is within the boundaries of the Chugach National Forest. There are also parcels of state land, including 14 state marine parks, four of which are within relatively easy boating range of Whittier. Some of the land is owned by Alaska Native corporations, or other private landowners. Access below mean high tide is permitted, but the uplands may have access restrictions.
Prince William Sound encompasses the world's northernmost rain forest. Expect considerable precipitation but also a rich presence of unusual plant and animal life. The sound is home to a wide variety of birds, mammals, marine mammals, plants and fish.
Endless Recreational Possibilities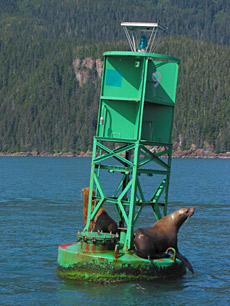 Like the rest of the state, summer days are long on the sound, with great opportunities for water recreation. Also like most of the state, the sound is largely undeveloped. With the exception of the five PWS communities mentioned earlier, there are no services. Boaters and others using the sound must be self contained.
There are a few public use cabins, private fishing lodges, and other overnight accommodations in the Sound. Public use cabins are popular, and must be reserved far in advance. Both the State Division of Parks and US Forest Service manage cabins in the sound. The private cabins and fishing lodges are also popular, and advance reservations are normally required here as well.
Marine charts are useful for mariners, but for parties wanting to explore the coastline, National Geographic offers their excellent Trails Illustrated map series. Prince William Sound is covered with two maps. Online resources include Google Earth , the University of Alaska's Geographic Information Network (Internet Map Server), TopoZone and others.
With the exception of the foregoing, Prince William Sound remains an open and inviting part of Alaska with a distinct feel of wilderness about it. Aircraft is the best way to see it broadly, but to really experience the sound, a boat trip is in order. If this is what you are looking for, we would be happy to talk with you on the telephone about a reservation. Please contact us today!